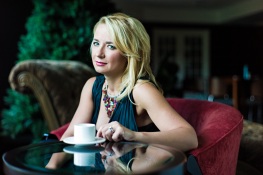 Short selling your home is not a decision you should make lightly.  It is often a difficult and long process.  If you are successful, the difference between what you sell the house for and what you owe on the house is forgiven.  You'll also avoid a foreclosure on your record.  A short sale can be the best option for all parties involved (you, the bank, investors, etc), when you can't keep up with your mortgage payments.
I am an experienced real estate agent with over 100 short sale transactions closed in the past two years by myself alone.  There is no short sale mitigation company doing it for me and no attorneys hired by my sellers.  All along I made all the negotiations for the sellers myself and got it done with happy endings.
5 Steps For Getting Ready to Buy
Find a Local Lender You Can Talk To in Person
Be Specific in the Area You Want To Live
Find an Agent Specializing in the Area You Want to Live
Don't Shy Away From Houses That Need Some Work
Be Prepared To Act
Help Your Agent
You have the best chance of selling your home if you work closely with your agent. Make sure all showings are coordinated through him or her. If you have a brochure box, be sure to keep it filled.
If prospective buyers want to discuss your property or negotiate price or other terms, defer to your agent. He or she is the expert and can best handle all these details without emotion.
7 Tips for Successful Short Sale Purchase
Search for short sale properties
Select a real estate professional
Investigate the mortgage and liens on the property
Have a home inspection
Write a complete offer
Negotiate
Be Patient